Coach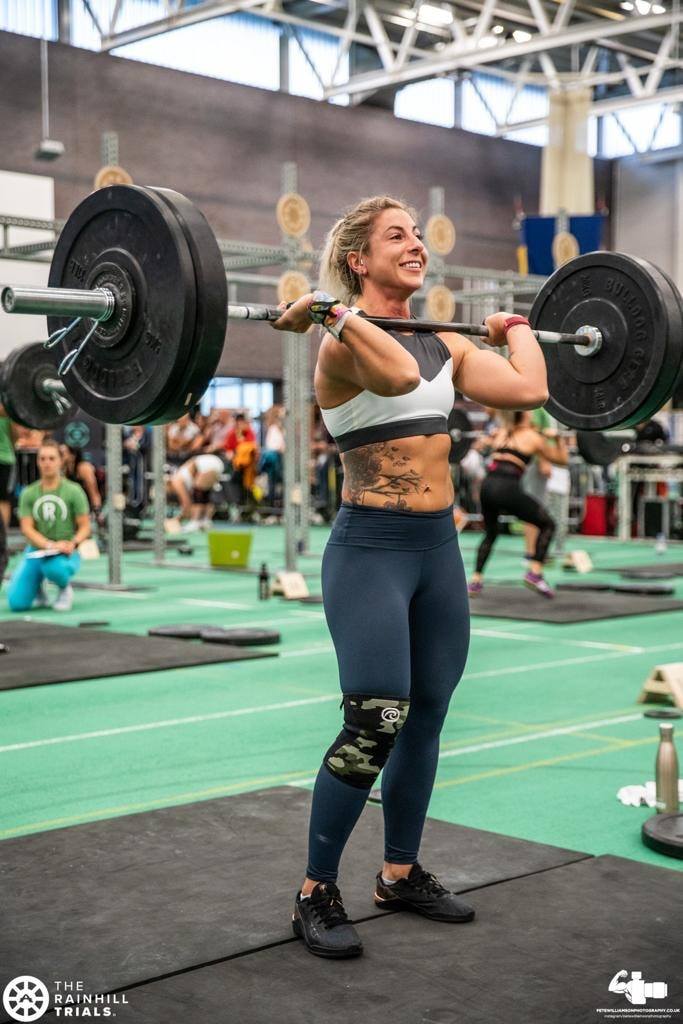 Laura started off her fitness journey in the slightly more serene surroundings of yoga where she learnt to become a qualified yoga teacher in India. However she wanted to move in a different (and rather more energetic) direction, where she turned her hand and feet to kickboxing. Fortuitously, next door to the boxing gym there was a CrossFit box.
Just one class and she was converted – power cleans and wall balls, still two of her favourite movements today.
After struggling with the desire to compete and push the boundaries of her fitness but not enjoying the limelight of walking into the ring; CrossFit was the right balance of challenging self-development, without the pressures of performance and expectation. It didn't take her long to find the passion and drive that took her onto the competition floor. She has been competing ever since. Throughout 2019, Laura has landed herself a couple of podium finishes in the UK including a 1st place finish at The Rainhill Trials. Her sights are now set on securing her place at the CrossFit Games 2020, representing her father's birth country of Iran as their National Champion.
It didn't take long for Laura to transition into coaching with the aspiration of becoming more integrated into the community. She wanted to share with others her passion of the sport, which enabled her to transform her fitness journey, direction and character. Her previous experience in teaching yoga and assisting in martial arts has allowed her a smooth transition; connecting with members, understanding their fears/anxieties about trying something new and helping them find the fun in improving their overall health and fitness.

Apart from coaching and training, Laura's other passion is travelling – although no surprises to know that part of her travelling experiences these days include finding exotic CrossFit boxes to train at as well as generally being active. Whether that be surfing, hiking or climbing.
If you're ever around Laura, her excitement and motivation for being active is contagious and something she is genuinely passionate about sharing it with others.
Favourite Food: Sushi
Music Taste: R&B/Hip Hop with a bit of UK grime
Favourite Lift: Clean & Jerk
Favourite Movement: Thrusters
Laura is available for Personal Training covering everything from weight loss to CrossFit and you'll see her leading classes too