Intern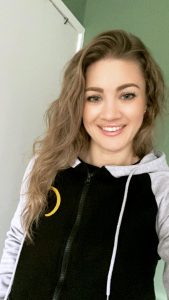 Jess has worked in sports travel for 9 years and been involved with international sports tours.
Jess has been training and competing in Olympic weightlifting for 6 years. She placed 3rd in the 2019 English Championships, taking the bronze medal and 2nd in the South West British Open 2020.
Jess embodies our ethos and spirit here at FlowState and has a thirst for knowledge that we always encourage. We look forward to watching her grow as a trainer and part of the coaching team.
Jess is available for PT and will be giving you some technical breakdowns of everything in class. She has an eye for detail and likes the little things done well. She wants you to perfect each technique and reap the reward that attention to detail brings.
Favourite Food: Burger 🍔
Music Taste: Everything and anything – partial to a musical soundtrack (greatest showman all day, every day)
Favourite lift: Clean
Favourite movement: HSPU or thruster