INTERN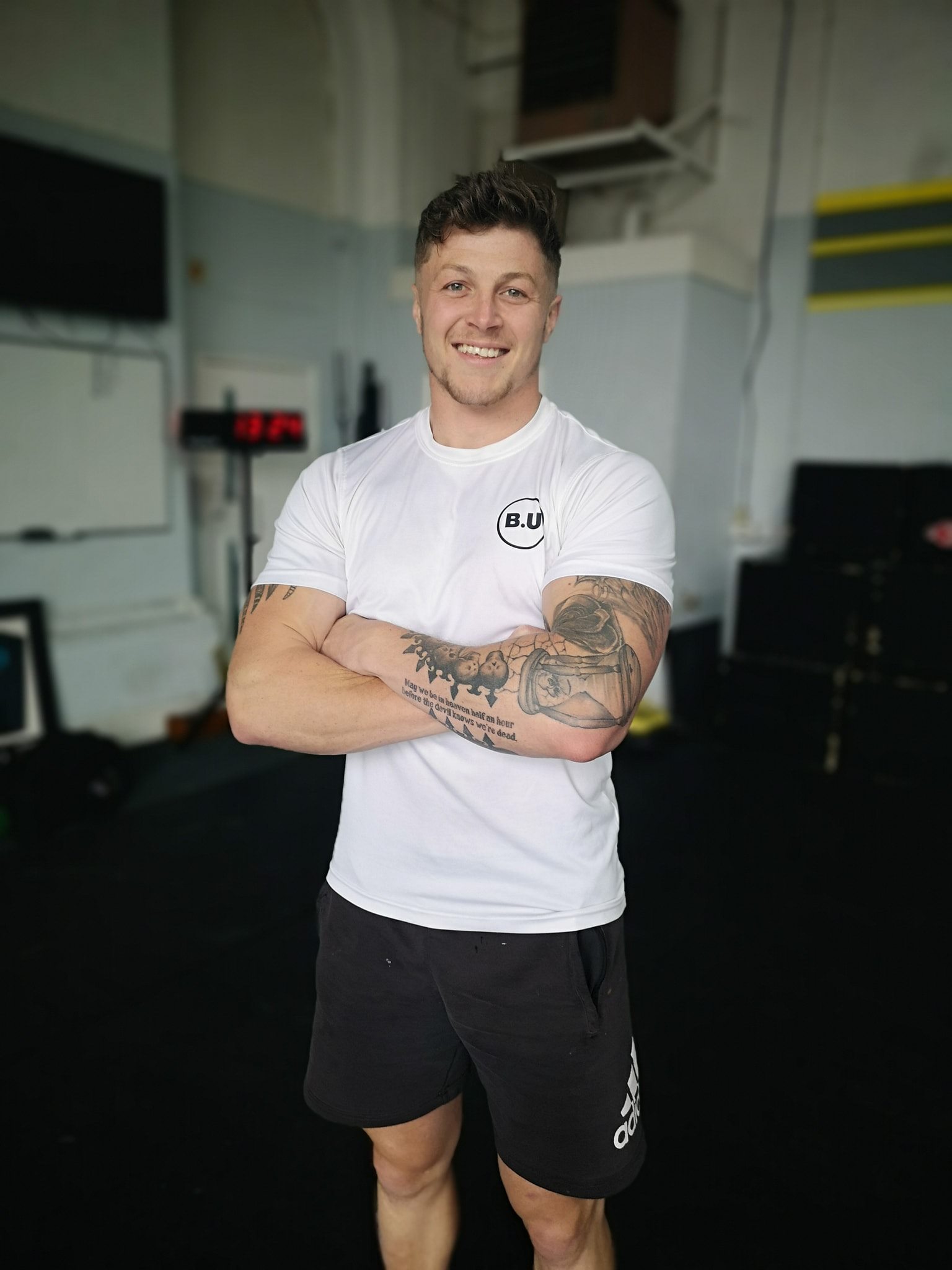 MJ has been very active from a young age, through a mix of sports from football, motocross, rugby, rugby 7s, bodybuilding and boxing.
In his time playing sports he has both worked as part of a team and on his own, he's always enjoyed the atmosphere and the community behind team sports.
After spending time in the gym his parents owned he spent hours watching the CrossFit Games on YouTube which sparked an interest in functional movement and pushing your boundaries but he never got round to joining and giving it ago.
Over the years MJ has had his battles with mental health and going back to a conventional gym or even rugby just wasn't enough to put him back where he needed to be. So he took the first step and tried CrossFit.
From then on he has really hit a turning point in his life. Through CrossFit he has found the community he was longing for and the friendships he's made has brought out the positive, happy and hard working individual that we all know.